Summer Kids Camps
Staff
Jim Hutchins
Camp Director
"Hutch" is the co-founder and owner of NWNHC. Hutch has been involved in natural horsemanship for more than 18 years and has been organizing clinics, camps, courses and getaway events for the Center since its inception. He also teaches foundational horsemanship classes, manages the farm and has served as president of the Washington State Horse Park Foundation.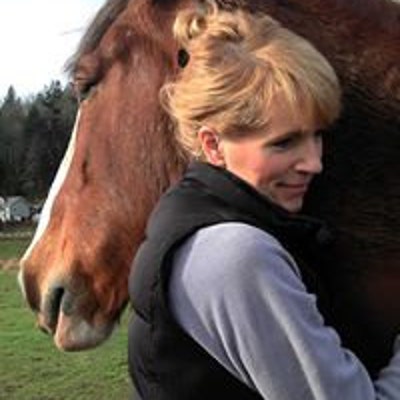 Lisa Prior
Camp Art Director
Lisa Prior is an artist, former elementary and middle school teacher, and a mom of four young women. She first came to the Center as a "horse mom" when her daughter decided she wanted to learn to ride. It turned into a wonderful journey of discovery for her daughter and the whole family. Lisa now spends her "free time" creating and selling whimsical banners for parties and special occasions through her Dear Selma Designs website on Etsy. She shares her creativity, love of teaching and horse obsession to help NWNHC campers discover that art is so much more than filling in between the lines.
Elaine Ackerly
Equine Director
Elaine is a certified ROTH (Reach Out to Horses) trainer from Wyoming. As a kid, she spent her summers on an 8,000 acre cattle ranch. She purchased her first horse at the age of 13. It was an Arabian mare racehorse who had been beaten blind in her left eye. After two years of patience and building a bond, the horse and rider team went on to win two silver metals at the Wyoming State Games in 3-Day Eventing. Elaine learned her craft as an apprentice to internationally-renown horsewoman Anna Twinney and has been traveling across the country to rescues where she helps gentle untouched horses (Mustang and PMU) and helps heavily handled horses become soft and trusting.
Emily Pfoutz
Summer Intern
Emily is a native of Massachusetts who has been teaching riding and horsemanship to kids and adults for seven years. She has worked as a therapeutic riding instructor, trail ride wrangler and assistant supervisor of an after-school program. She spent last summer in Costa Rica working on her natural horsemanship skills and starting a young colt. This past May, Emily graduated from Wesleyan University with Honors.